Les inscriptions ont été prolongées jusqu'au 23 mars, Profitez en.
Entry limit is delayed until March 23. Let's go.
Deux parcours/ Two courses:
– Un tour de lac / One loop around the Lake (13,7 km)
– Un semi marathon / Half Marathon
– 5 000 Yens.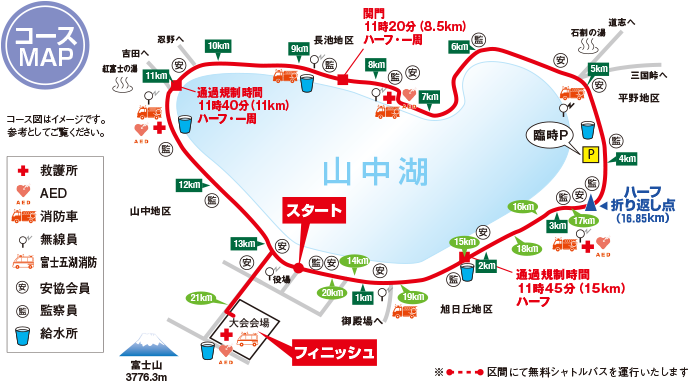 A deux pas de la station. Rejoignez nous pour un run sympa.
Just near the station. Come to run with us.
Si vous cherchez un hébergement contactez nous. If you need accommodation please contact us.
http://www.yamanakako-roadrace.com
Inscriptions/Entry:
https://runnetglobal.com/entry/runtes/smp/competitiondetail.do?raceId=E327403&div=1